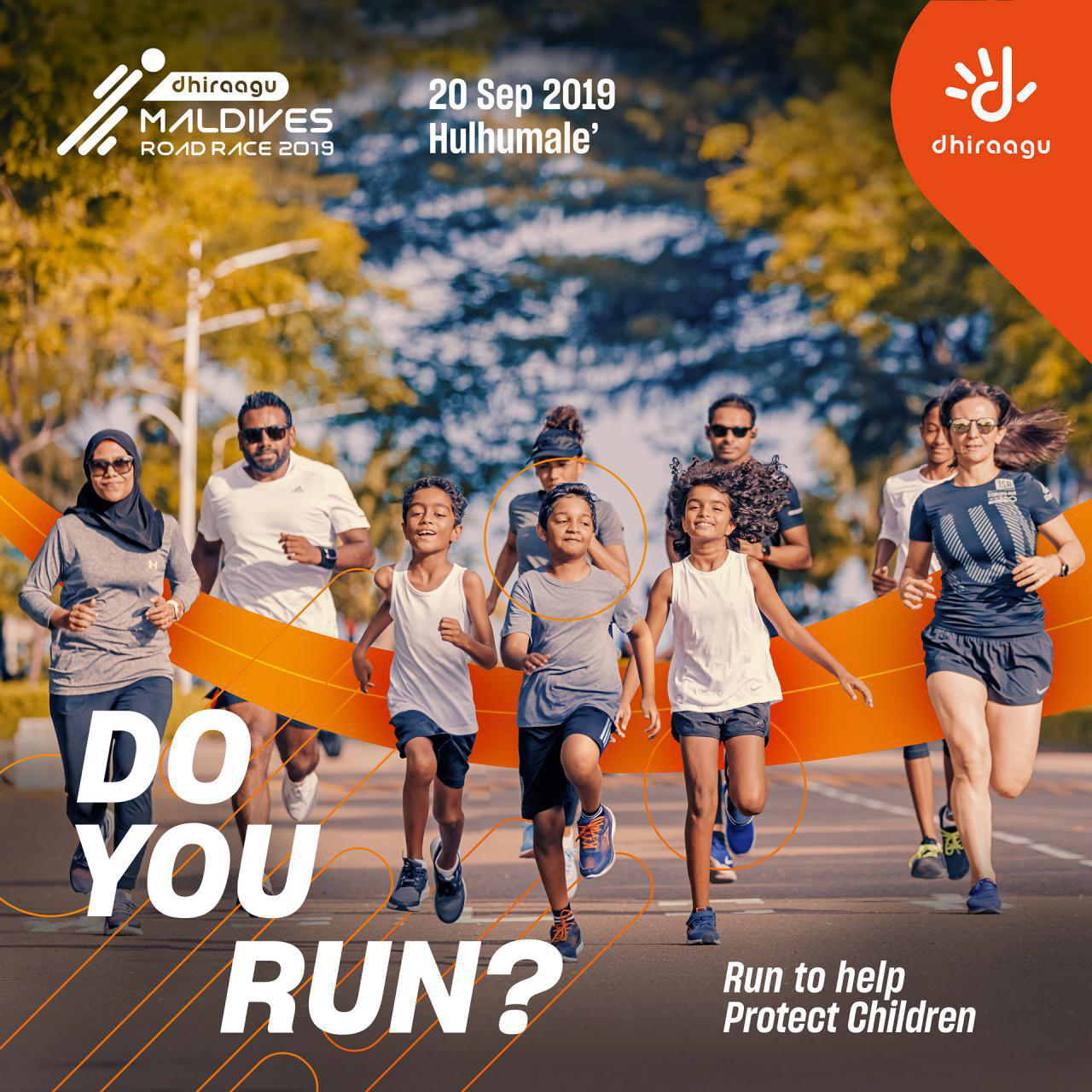 Dhiraagu Maldives Road Race is the largest annual run held in the Maldives, bringing people and communities together from all over the country. Since its inception in 2007, this is the 12th consecutive year of event.
Every year we dedicate the event to a social cause and this year's theme is to help protect children.
Dhiraagu Maldives Road Race is officially registered in AIMS (Association of International Marathons and Distance Races), making it the first International Run held in the country and providing the opportunity for Maldivian and International athletes to participate together in the run along the beautiful city of Hulhumale' in Maldives.


Registration is now closed

We have reached the maximum number of 4000 registrations allocated and registration is closed for now.
We may be reopening for registration after our Bib Expo for any uncollected bibs. The date for our Bib Expo will be announced soon.